Fight Laugh Feast University
Condensed Seven to Eight Week-long Worldview Culture-engaging Courses 
Join a Community of Learners
Classes are Twice Per Week Plus Reading Assignments
Online Seven to Eight Week-long Courses
Recommended High School Age and Up
In Person Online Instruction and Discussion
Condensed Seven to Eight week-long Courses for Culture-Makers
Seven to Eight Week-long Sprints
Classes run for eight weeks.
Online Personal Classroom Interaction
Join your class live every week.
Connect with Your Favorite Instructor
Live lectures and discussions.
From Pen to Heart: Writing Stories that Change People - Jason Farley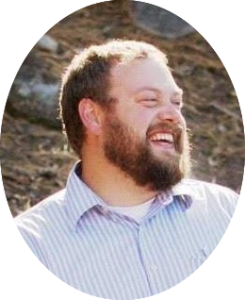 "The Christian is the one whose imagination should fly beyond the stars." Francis Schaeffer
Good storytelling is rhetoric. A good story, like rhetoric, informs, persuades, or motivates. This is a class on how to tell rhetorically effective stories. How to connect with, convince, convict, move, unsettle and resettle an audience. How to serve those gathered around your story with truth, beauty, and goodness.
In this class we you will learn the ins and outs of writing convincing stories, with an emphasis on screenwriting, and how to tell fundamentally Christian stories in a world that has turned its back on everything that makes stories great. Since the world has been in a story telling contest since the Dragon's first "Hath God said…" our survival as a people depends on our storytellers being able to compete on an uneven playing field. In this class, you will learn the fundamentals of storytelling, the fundamentals of screenwriting, and the way these all apply to making movies. Come prepared to enjoy and think deeper about movies than you ever though possible.
Schedule of Topics:
What does it take to make a film – The triangle of creativity, tech, and business
Theology of creativity
Sneaking Past the Watchful Dragons – Horatian Principles still work. A good story hides truth in plain site and a bad story sneaks lies past our defenses.
The evaluative process. Truth, Beauty, and Goodness in motion. (Evaluating film vs. snapshot) – It's not enough to criticize. Being a critic is easy. You have to be able to fix it.
Habits of a writer
The grammar of story – Break it down to be able to build it up.
Is it a story or just a concept? How to get from concept to story by understanding sanctification.
Creating protagonists
Creating antagonists (that think they're the protagonist)
Plotting for Character Development (aka Hurting people you love for their own good)
Don't forget to feed the bears (The Rhythm and Poetry of Sabbath in Story)
Imagery, imagery, imagery!!! Image bearers live in images like fish live in water.
Communicating survival information like your audience's survival depends upon it.
Jason Farley is a poet, author, and screenwriter in Spokane, WA. As a co-founder at Loor.tv, he is working to free Christian filmmakers from the tyranny of the Hollywood mafia.
Schedule:
Starts January 11, meets Tues & Thurs, 5pm Pacific time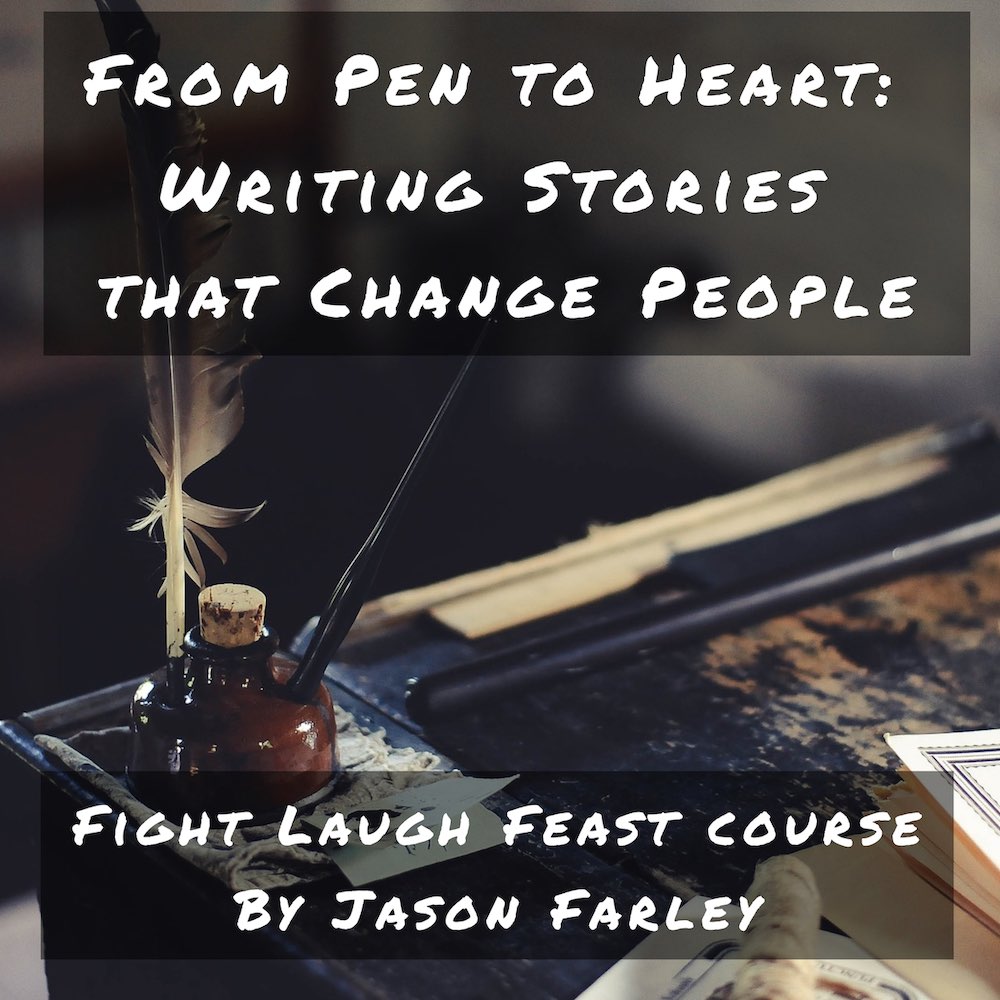 Starts January 11, runs for 7 weeks
Meets Tues & Thurs 5pm-6pm Pacific Time
Life is Hardy Har Hard: A Comedy Workshop for Christians
Life on Earth is not for sissies. Every day presents you with trial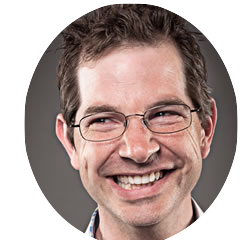 s and tribulations that can rob your joy and make laughter impossible. But that's not how it's supposed to be for Christians.
As heirs to the Kingdom of God, Christians ought to be jolly folks. This 7 week course is jam-packed with practical information for how to sharpen your sense of humor and find funny, even in tragedy.
Laughter is a learned behavior and with over 30-years of comedy experience, I can teach you how to do it. The course contains information that will help you:
Speak more effectively.

Encourage others when they suffer.

Overcome depression.

Stand up to bullies.

Brainstorm zillions of ideas whenever you feel like it.

Laugh more often.
Comedy is a weapon for destroying suffering. Learn to wield that weapon like a pro. It will make your whole life better!
(This course is fun too.)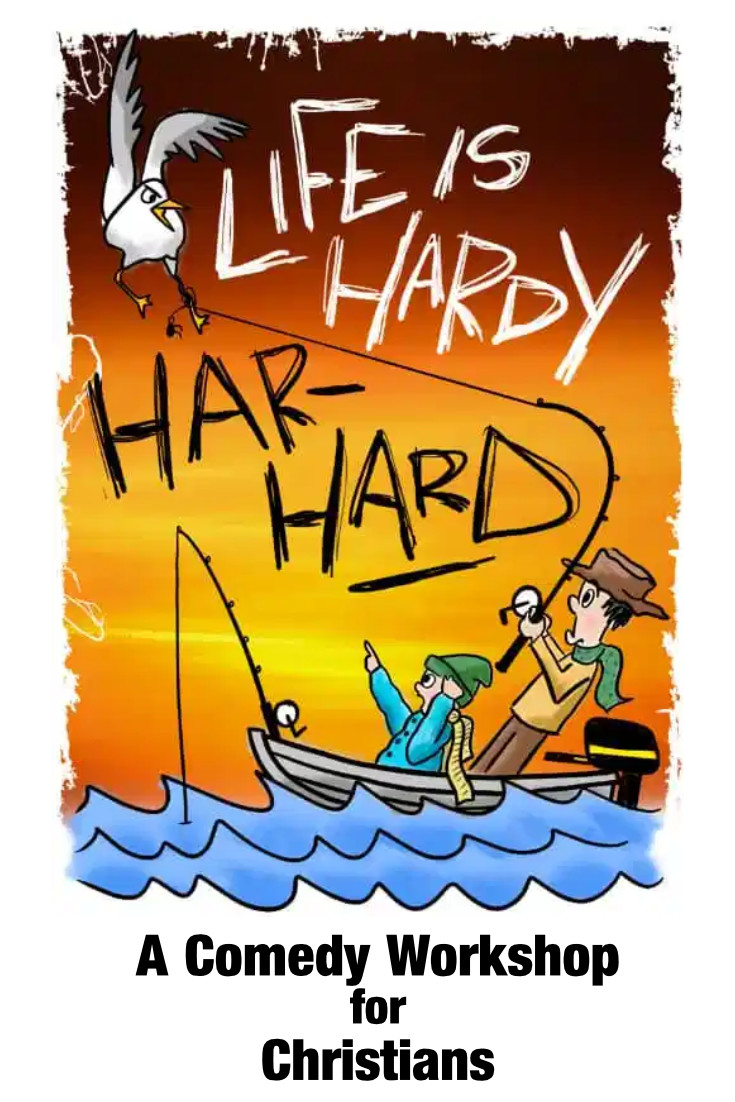 Class begins Oct 5, runs for 7 weeks.
5pm PAC time/8pm EST on Tuesday and Friday
Course Details
Course meets twice a week live on Zoom for 1 hour per class (5pm PAC time/8pm EST on Tuesday and Friday) for 7 weeks. 
First class will be July 13th. Final class will be August 27. (There will be no class August 20th.)
Each session will be a mixture of lecture and activities. Sessions are highly interactive. Students are expected to participate, not merely audit!
Outline of Classes
God Decides What Is Funny Jul 13, 2021 
Always Question Everything Jul 16, 2021 
How Your Brain Works and Why It Matters Jul 20, 2021 
Finding The Planks In Your Eye Jul 23, 2021 
Comedy Is A Weapon Jul 27, 2021 
Assert Your Point of View Jul 30, 2021 
Let's Make Assumptions! Aug 3, 2021 
Passion or Apathy? Your Choice! Aug 6, 2021 
Function 1: Exaggeration Aug 10, 2021 
Function 2: Contrast Aug 13, 2021 
Function 3: Simile / Metaphor Aug 17, 2021 (Two topics this class)
Function 4: Callback Aug 17, 2021 (Two topics this class)
Introduce Yourself Aug 24, 2021
Your Mundane Life Revisited Aug 27, 2021 
Book List
Required Reading:
"Life is Hardy Har Hard: How to Use Comedy to Make Your Life Better" by John Branyan. Available at Amazon or johnbranyan.com
Fight Laugh Feast University
Born out of the Fight Laugh Feast Network, we provide intense courses that will challenge and equip you as you engage culture for the glory of God.
Fight with Engaging Content!
Laugh with Joy in Online Fellowship