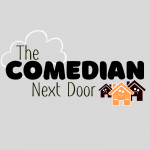 The house is FULL of family today (especially noisy kids)–and we don't feel much like podcasting… But, we're doing it anyway! Tabby is at the table, and Megan grabs a mic later in the episode as well.
John wants to talk about why so many Christians seem to be "deconstructing" their faith. We think we mostly agree with the article that he shares.
Young people no longer trust large institutions like the government, the medical establishment, and the Church. We've become loners who trust no one except OURSELVES, and now we're deconstructing to the point we don't really trust ourselves, either.