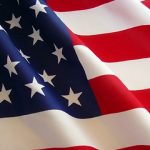 After a long day of birthday festivities, everyone is pretty distractable. John and Peaches are joined by the newly 10-year-old Cami, as well as the Podcast Ninja: Luke. How does our family handle bad moods and perceived injustices? (What are some weird things Tabby and Peaches have gotten mad about?) QUICK! Say the first word that pops into your head–no hesitation! Peaches is feeling sentimental and wants to thank all the But-People out there. (That's spelled with one 'T'.) And a listener proposes we go to war against Mickey Mouse's calendar.
If you enjoy hanging out and playing silly games with our family, join us in August for Vacay with Comics. Details at johnbranyan.com.

Email your questions/comments for John and Peaches to [email protected]
Subscribe to the John Branyan channel on YouTube; watch the Starving Comics Quarantine Show LIVE every Sunday at 7:00pm EST.
Become a Fight Laugh Feast club member for exclusive content.