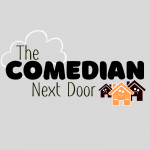 Welcome to our table, Neighbor Pkarlgh. The Peaches is particularly thankful for spreadable butter today. Also–please enjoy this story about a misbehaving toddler and the lengths a mom/aunt must go to discipline those little humans.
Are we being "petty" and "making a big deal out of nothing" when we forcibly remove the stolen deer jerky out of a child's mouth? Yes–the Bible says blessed are the peacemakers. But, how do we keep peace with rebellious sinners?
That leads John to an example involving the man named Caitlyn Jenner. Conservatives are now quoting Jenner and believing he's on THEIR SIDE, simply because he sometimes says vaguely Right-Wing sounding things. They no longer care that Jenner is using FEMALE PRONOUNS to describe men.
(* Brief Interuption while John breaks the recorder )
Bottom line: Don't be afraid to fight with a person who's wrong.
Later: Is the Peaches the only one who thought the Babylon Bee's interview with Elon Musk was super awkward and not-that-profound? Why are people fawning over how "articulate" Elon Musk is?… Let's be honest: we are influenced by his riches and fame. Nobody would be quoting him otherwise.
If you like being part of our conversations, visit johnbranyan.com and join the Comedy Clique for more exclusive content! Also tune in for John's LIVE show–The Starving Comics Quarantine Show–every Sunday at 7:00pm Eastern on the John Branyan youtube channel.