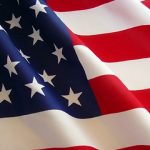 Welcome to the kitchen table of The Comedian Next Door!
John is sporting some stylish new tech equipment that you'll just have to imagine.
We have three, separate pieces of mail to read–the most important of which declares THE PEACHES WAS RIGHT about something. But, also, John's comedy could cure generations of insomnia, according to a certain critic. If you think you can do a better job insulting John, then send your attempts to [email protected] (Keep in mind, the Peaches prefers the "Kill Them With Kindness" approach.) The harder you swing, the more pathetic your attempts to hurt another person are… The Peaches invites you to agree with her!

Don't miss our Houseguest episode releasing this Wednesday! We'll have Juan and Melodee DeVevo, of Casting Crowns, to discuss education, culture, and the Kindergarten teacher who identifies as NEITHER "Miss nor Mister."

Finally, John reads an article from a non-christian comedian who has noticed the way Cancel Culture is affecting the comedy world. When the author was attacked by the LGBT mob, he received private messages of support, saying he did nothing wrong. But–publicly–nobody defended him.

"There are lessons here that go well beyond comedy. While the vast majority of my readers, even the Canadian ones, have never heard of [this Trans Comedian], or the rest of her clique, the examples show…tiny groups of enforcers can poison an entire artistic subculture, despite these enforcers' lack of any real commercial success…" (Full article here: https://quillette.com/2021/08/01/life-as-a-stand-up-comic-can-be-brutal-safe-space-call-out-culture-is-making-it-unbearable/)

In other words, a person who's not even a FUNNY COMEDIAN can somehow influence the entire culture.
Never, ever ask a woman or couple if they're planning to have children… Never, ever, ever, ever ask certain questions. The Enforcers have spoken!

Being afraid to speak what's on your mind will affect the entire Comedy Industry and the rest of society.

We'll see you at the Fight Laugh Feast Conference, Neighbor!
Join John Branyan's Comedy Clique by visiting johnbranyan.com and becoming a member.