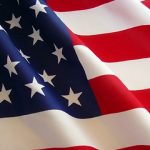 Welcome to the kitchen table of the Comedian Next Door–a cozy household where there's laundry being washed in the background, and we didn't realize our mics were picking it up for the first ten minutes! (As always, we're very high tech around here.) We're going on a picnic, and you can't come unless you figure out the rule and bring along the right item! This is a game we play with 10-year-old Cami and 7-year-old Collin. And here's a new segment: MAIL BAG! Send us your suggestions for appropriate sound effects. Because, again, we're very high tech around here. Our listener, Pkarlgha, wants to know whether pastors should be using their pulpits to push vaccines as the "Christian thing to do." Are we alienating people from the Gospel if we are hesistant to get a vaccine? Also: IU Health is trying to make COVID vaccines mandatory for ALL employees, students, and vendors.

We mention Patrick Mahoney's ministry completely by mistake in this episode. (Turns out he isn't the quarterback for the Greenbay Packers.) But maybe God brought him to mind for a reason! Here's a link if you'd like to support Colegio Biblico: colegiobiblico.net They provide Christian education to pastors and missionaries serving Spanish-speaking countries.

Follow The Comedian Next Door on Gab,
Watch the Starving Comics Quarantine Show every Sunday at 7:00pm Eastern on the John Branyan Youtube channel.
Visit johnbranyan.com and join the Comedy Clique!