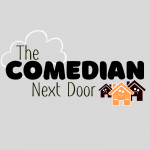 Welcome to the Kitchen Table of the Comedian Next Door! The Peaches has been feeling more like her old self–which means plenty of things to complain about from the hellish world of social media…
First, one of the Sister Wives divorced her husband. Word on the street is, this particular Sister Wife thinks it's "ridiculous" that her husband's attraction to her is affected by the way she treats other members of the family… (Unsurprisingly, the Internet agrees.)
Next, women have been expecting their husbands to read their minds for a long time. Now–they are beginning to judge their other friends and relatives by the same standard. Love means just KNOWING what to do WITHOUT HAVING TO ASK!
Finally, here are two articles for your consideration. "Hurts So Good"–about the sudden rise in invisible illnesses. Are mental illnesses contagious? "A New Way to be Mad"–first published in 2000, about the link between Transgenderism and people who want to remove healthy limbs/digits.
Join us at the Fight, Laugh, Feast Conference in Knoxville, October 6th-8th. John will be glad to see you, even if The Peaches isn't.
Want to know what it would be like to go vacation with a bunch of comedians? Visit johnbranyan.com for information about VACAY WITH COMICS!