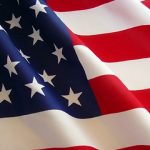 We are laaaaaate, Neighbor Pkarlgh! It has been a busy weekend at Vacay with Comics. (And, also, our microphones weren't turned up…but that may have been a smaller percentage of the problem.) Vacay was a success, despite Luke and Joe trying to ruin our reputation with alcohol.
Completely unplanned, both John and The Peaches are talking about Parents With Problems. First, a father of two kids is "NOT OKAY" (his words, not ours), because the pandemic is cramping his style. It turns out, he can't really decide whether he wants his kids to go back to public school or he wants to keep them home, safe, where they are driving him crazy.
Then, John reads a post from a mother of a newborn who is also NOT OKAY. (Our words, not hers.) She is afraid the new baby will get sick, so she won't let anyone hold him…including the big brothers and sisters.
The Peaches reads a post she wrote on this subject long before the COVID circus. Excerpt:
"PLEASE, please don't believe the lie that you can prevent tragedies if you refuse to let your babies be kissed or snuggled. Please don't demand that everyone within 20 miles get flu shots, or they will be eaten by Mama Bear. Please don't threaten to rip apart families over a pacifier that didn't get sterilized. And please–please–don't isolate yourself from family and friends out of fear that they'll contaminate your baby. Because…
THIS DOESN'T PREVENT TRAGEDY–It'S ACTUALLY A SICKNESS OF ITS OWN."
We would love to hear from you, Pkarlgh! Email us as [email protected] to weigh in. Also, it's not too late to visit with us at the Fight Laugh Feast Conference, September 9th – 11th. Details at flfnetwork.com.