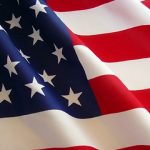 John just came back from a SURPRISE show… which isn't really as great as it may sound. This reminds Amanda ("Peaches") about the special event happening in the children's department at the local library, in honor of Pride Month. Which, actually, ALSO is less great than it was meant to sound. Then, we hit the mail bag, because one of our Neighbors wants to push back on the idea that it's okay to mock people's bad ideas. How do we avoid being one of the "scoffers" from Psalm 1? This also leads nicely into the Peaches' rant today: women often say they want a partner who makes them laugh and is their best friend. They want a Dax Shephard to share funny stories; but they're not Kristin Bell! (That makes more sense when you've heard the Sloth Story.) Finally: what should you do when a kind stranger washes your windshield? And how big is pickle-sized hail? All this and more on today's episode!

You can join John's Comedy Clique and get special member content. Visit johnbranyan.com for more info.
Also, ask about a promo code to attend VACAY WITH COMICS. Email [email protected] with all questions, comments, and good-natured mockery.

Follow John on Gab, MeWe, and YouTube.

See you next time, Neighbor!