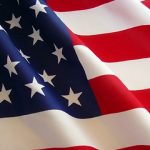 We're recording on a Sunday, and the Comedian's house is FULL of family. (Listen to the chatter in the background…) Amanda, aka The Peaches, has been wrangling approximately 4,127 children this week. So she's a little impatient with John's slow reading of emails. A listener wants to know where to find The Peaches' blog posts, and–whoops–we never actually answer that question. (Here, Neighbor! culturesatwar.wordpress.com) It turns out, we made a strong case for "the Indissolubility of marriage" without knowing that term. Also, a different listener calls us out on a blindspot involving female church leaders, and now we're collecting the basal temperatures of our listeners…for science! In the Good Grief segment, we talk about how to manage when an Atheist is angry at you. This leads nicely into the Peaches in a Whirl segment. She shares how David Wood manages when Muslims are angry at him. Don't tell other Christians they're doing ministry wrong, if you're not doing it better! Finally, is it EVER okay to add an adjective before the word "Christian?" John is ready to die on this hill, and you're invited to join him.

Contact John and Peaches by emailing [email protected] (Send us your body temperature for science!)
Subscribe to the John Branyan channel on YouTube; watch the Starving Comics Quarantine Show LIVE every Sunday at 7:00pm EST.
Join us for Vacay with Comics this August! (Details at johnbranyan.com)
Become a Fight Laugh Feast club member for exclusive content.