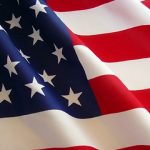 We get to play the Cliche Game with 5-year-old Emmi and laugh heartily at her responses. (If you have a Kindergartener in your life, Neighbor, then ask him/her to fill in the blank with popular sayings, and send us the results.) Next–we need to accept criticism when it's true, even when it comes from really awful people… And, speaking of awful people, we bring up the unwashed miscreants on Gab. Some gross stuff comes out of people's hearts when you let them talk freely. But don't give into the temptation to be a victim, Neighbor! We will damage our children if we pity them for the injustice they'll inevitably encounter. Bonus stories: John was treated unfairly as a kid!…but his mom taught him that's how life goes sometimes.
Finally, John proposes we should LET PEOPLE APOLOGIZE to the Woke mob for things they "did wrong," when their consciences demand it. If someone wants to confess the they're horrible sinners for voicing an Indian on the Simpson's, then so be it.

Does anybody read the subscribe information at the bottom of the page?

You can take a Vacay with Comics, August 19-22nd. Details at johnbranyan.com.

Still reading?…

Follow John Branyan on YouTube and watch the Starving Comics Quarantine Show, every Sunday at 7:00pm Eastern.

Did I lose you yet?…

Follow John on Gab, if you don't believe it's a Hell hole of unbridled sinfulness. See for yourself!

And now, the last line: Support the Fight, Laugh, Feast Network and help us keep producing great content. We couldn't do it without you!