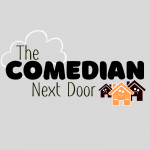 We open this episode celebrating John's birthday! (Sometimes we celebrate his birthday when he's not actually present…) Tabby is here for a little bit, and the cherry delight is truly delightful.
If you've ever wondered why restaurants often sing a special happy birthday song rather than the traditional version, allow Tabby to make up a nonsense explanation!
Later: John is encouraging his small congregation to visit ANOTHER small congregation for Sunday services. Does that make him weird? (Short answer: yes.)
We spend the rest of the show unpacking WHY John is so weird. And we'll explain why every local church body in the country is a little bit different, but also mostly the same.
Which role do you play in YOUR local church, Neighbor?
Email us at [email protected] to share your thoughts. Also, consider supporting John Branyan Comedy by joining the Clique! Tune in Sundays at 7:00pm Eastern on the John Branyan YouTube Channel for a special LIVE stream event. (Your LIVE comments will be featured in the show!)