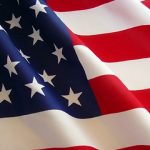 Mark and Deanna Gungor are in the house today…on our computer screen. Doorbells are ringing, kids are laughing in the background, and we're talking about how Mark upset some people on social media. Topics include: Separating from abusive spouses, the problems with marriage counseling, asking questions, and "Women be crazy." (But don't say that last part on Facebook!)

"I promise you guys, this Sunday there will be churches all across America where Johnny and Suzie are getting a divorce, and everyone will be shocked." –Mark Gungor

You can find Mark and Deanna on Facebook and at markgungor.com.

Email your questions/comments for John and Peaches to [email protected]
Subscribe to the John Branyan channel on YouTube; watch the Starving Comics Quarantine Show LIVE every Sunday at 7:00pm EST.
Join us for Vacay with Comics this August! (Details at johnbranyan.com)
Become a Fight Laugh Feast club member for exclusive content.