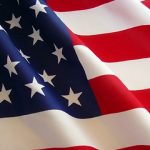 Welcome to the kitchen table, Neighbor Pkarlgh! Our houseguests are physically in the house with us, for once. Normally, when Juan and Melodee are in town, we selfishly keep them all to ourselves, and we talk and play games without recording anything.
But, today, we're sharing a portion of our conversation about speaking TRUTH without lacking LOVE. (This is one of Juan's favorite topics.)
"I've given a lot of thought to this Truth and Love debate that we're all having… One of my favorite authors is CS Lewis, and he says the enemy always introduces errors into the world in pairs of opposites…" -Juan DeVevo
Can we think of examples of speaking Truth -without- love?
And what do Harriet the Spy and Rosie O'Donnell have to do with this?
Plus: the Peaches tells the DeVevos about a "gender non-binary" Kindergarden teacher who is brainwashing 5-year-olds in a nearby town. While Christians have been agonizing over whether they're loving enough, the culture has been taken over by crazies who have no problem telling your children they can be "LGBT kiddos."
You can see Juan and Melodee on the Casting Crowns Drive-In Tour. Details at castingcrowns.com.
Also, become part of John Branyan's Comedy Clique by visiting johnbranyan.com and clicking around until you find a problem with the website and get frustrated and email us at [email protected]