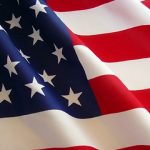 We have a Houseguest at the table today: Nathan Hunter! He is an avid reader, a fair-minded conversationalist, and a student of the history of Critical Race Theory. All of this makes him smarter than approximatley 99% of the people he meets on the internet. If he wants to engage people on social media, he's going to need to dumb things down A LOT!
Nathan explains he wants to help people think on a deeper level–but he's just not great at shaming and attacking people. That's where we can help!
The Peaches invites Nathan to share his background/credentials. But he's not sure he has researched enough, yet. He wants to jump into the conversation and argue IDEAS–but he's waaaaaay too thoughtful to play the role of the Troll.
Welcome to the Comedian's House!

You can follow John Branyan on Gab, MeWe, and Facebook (until he gets kicked off). You can watch John LIVE on the Starving Comics Quarantine Show, every Sunday at 7:00pm Eastern on his YouTube channel.

We'll see you at the Fight, Laugh, Feast Conference, September 9th-11th!