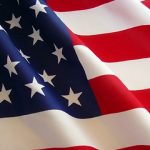 We have a HOUSEGUEST at the table today! We're chatting with Joel Berry, managing editor of the Babylon Bee, and John is proud to be one of Joel's very first friends. Joel knows a thing or two about being funny in a culture that finds everything offensive. Join us as we discuss what it takes to run a successful satire website, while still maintaining a clear conscience before God.
In this episode:
–Huckabee's GORGEOUS greenroom
–How Joel landed his dream job
–Comedians and childhood trauma
–Saturday Night Live's Abortion Clown
–Self-Deprecation
–Mocking Bad Ideas rather than People
–Crossing the line
"If we reach the point where Christians take back this culture for Jesus and the Church is back on top, we'll be back to writing all our jokes about the Church again." –Joel Berry

Please check out the Babylon Bee's Guide to Wokeness on Amazon.