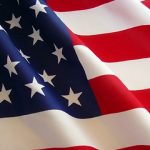 Today, we're talking all things "education" with Jesse Sumpter! Parents have a responsibility to educate their children–but too many of us are abdicating our roles to the nearest government school building and hoping a Christian disciple emerges in 12 years.

We are so excited to pick Jesse's brain about how to inspire fellow Christians to band together and build a school that impacts the Kingdom.

Quotes from this episode:

"We want freedom to educate our children how we want to, as Christians, and we want to do that in obedience to God's word."

"The first foundation of all good teaching is to tell the truth…and that is fundamentally at odds with the government school system."
"To convince people of a new thing, you can give them literature and give them books–you can have thoughtful conversations with them–but the other way of getting through to people is just saying, 'Come and see.' We're humans. We're embodied people, we have to see it sometimes for ourselves…"

PLUS, a story about a flat tire AND why Jesse is worried (and also not worried) about artificial intelligence.

Jesse is teaching a virtual class called "Education is Warfare: How to Start a School" on the Fight Laugh Feast network. Visit flfnetwork.com for more details.

Follow John Branyan on Gab, MeWe, and Facebook. Also, check out his YouTube channel!