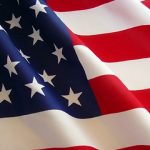 We've got a HOUSEGUEST at the Kitchen Table today: our friend and educator, Chris "Shoof" Scheufele. Chris travels the country giving talks to students about how to be emotionally resilient. Recently, he delivered a speech at a new school that went GREAT! Everyone laughed, they clapped, and they wanted to have him come back again soon… Well, ALMOST everyone…
We talk about the way a small minority of offended teachers can control the entire school. Why does the principal allow this to happen? How can Christians stand up to Cancel Culture? And is Chris interested in joining a group of Christian allies who will stand up for him whenever he's attacked by humorless nincompoops?
All this and more in today's HOUSEGUEST episode!
You can find Chris at chrisintheclassroom.com and on Facebook on the "Chris in the Classroom" page.