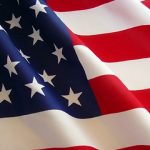 From time to time, we have house guests come to visit! When that happens, we throw all structure and professionalism out the window and simply go with the flow. In today's special episode, we share the table with author and editor at Staseos, CARMEN SCHOBER. Topics include Christian fiction, getting cancelled, gender roles, and whether it's appropriate for women to beat the crap out of each other. "Some people may be hesitant to read my book because they think I'm casting women in this G.I. Jane type of role. But one of my favorite things about the romance genre is that it highlights the differences between the sexes. And, in 2021, you need that!"
Carmen's book, After She Falls, is available for preorder on Amazon, and you can find her at carmenschober.com.

Email your questions/comments for John and Peaches to [email protected]
Subscribe to the John Branyan channel on YouTube; watch the Starving Comics Quarantine Show LIVE every Sunday at 7:00pm EST.
Join us for Vacay with Comics this August! (Details at johnbranyan.com)
Become a Fight Laugh Feast club member for exclusive content.