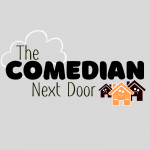 This episode is being uploaded late, due to tech difficulties. Sorry about that, Neighbor Pkarlgh!
Our family is celebrating Cami's 11th birthday this week, but not everyone is excited about her party's theme. Is it okay for Christians to read stories about magic and witchcraft?… We discuss this briefly.
Then: it's encouraging to know that God has been revealing pieces of his Truth to EVERY nation in EVERY era. But, when are we allowed to agree with the pagans? Or are we running the risk of compromising our faith in order to get along with more people?
Let us regale you with a very long-winded anecdote with borrowed from The King's Hall Podcast. Don't be quick to divide and sell the land of your inheretance, Neighbor!
You can contact us by emailing [email protected], and you can support the show by becomining a member of John's Comedy Clique. Details at johnbranyan.com.