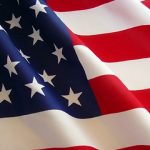 John and the Peaches have a lot to disagree about–including music theory and what it tastes like when you combine wheat thins with green grapes. Then, John reads an email from a listener/neighbor asking for his take on Christian Hedonism. (Is it a sin to enjoy things?) Meanwhile, the Peaches nearly ruptures her ear drums trying to fix her headphones. Next, a female neighbor wants to challenge the recommendation that everyone should "say true things," because it could lead to nagging and bitterness… Finally, John's Hill to Die On includes the charge to destigmatize stigma. What does that even mean, and will you join him?

Email your questions/comments to [email protected]
Subscribe to the John Branyan channel on YouTube and watch the Starving Comics Quarantine Show LIVE every Sunday at 7:00pm Eastern.
Join us for Vacay with Comics this August! (Details at johnbranyan.com)
Become a Fight Laugh Feast club member for exclusive content.