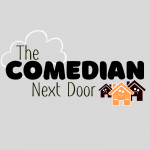 After several weeks of postponements, we finally got ahold of Kenn Kington. He preaches sometimes, but he's not a pastor. And he tells jokes sometimes, but he may not be a comedian, either. We spend some time swapping adorable kid stories before we get down to business…
Bill Burr performed an amazing rant about abortion recently. Why are the PAGAN Comedians being more unabashedly truthful from stage than the Christian ones?!
Kenn and John both share examples of jokes/bits that were considered "too offensive" by certain church people.
Also: what's with all the "second-hand" offense these days?
Check out Kenn's drybar special by Googling Kenn Kington Drybar. He's trying to get a million views! Also, visit johnbranyan.com to join the Branyan Comedy Clique and support the show. We'll see you at the Fight Laugh Feast Conference in Knoxville October 6th-8th! (Details at flfnetwork.com)