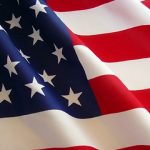 John reads some mail at the beginning of this episode. (Send your questions and comments to [email protected])
One listeners calls us out for our use of the word "rhetoric" as if it's always bad, even though rhetoric CAN be used for good purposes. That's a fair complaint, Neighbor! You should always feel free to push back when we don't treat a topic fairly…
Then we jump into the Peaches In a Whirl segment because the Peaches truly is in a whirl this week! She even admits it! There are so many examples of people doing and saying dumb things this week that we don't have time to cover them all. People just want to be told pretty lies, and they decide what to believe based on who compliments them. Why are so many people openly admitting they don't care what you think…they only care how you make them feel?
An astounding number of people (who would call themselves Christians) actually have a fundamentally different religion than we do. All the talk about support and encouragement and compassion and love is coming from a worldview that is the OPPOSITE of Christ-centeredness.
Would the Christians you know even recognize the problem with a non-believer saying, "You have restored my faith in humanity!" Or would they accept that as a nice compliment and assume they are doing a good job spreading the Gospel?
Your epistemology matters, Pkarlgh! Don't be dumb!
Join us at the Fight Laugh Feast Conference in September. Club members get a steep discount! (Details at flfnetwork.com)
Follow John Branyan on MeWe, Gab, and Facebook…until he gets removed from there…