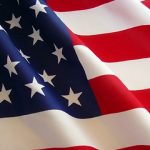 Hi, Neighbor! When you're hanging out at the Comedian's house, we affectionately call you "Pkarlgh." So welcome, Pkarlgh.
We're just getting back from the Fight Laugh Feast Conference, literally minutes before recording, and John is sporting some stylish new Ear Gear. How comfortable are his new headphones?… Well… the Peaches gives the best description she can muster.

Hard consonants are funny, Pkarlgh. That's your free advice from the professional today.

And speaking of funny words, please wish Collin "good well" on his 8th birthday. Feel free to ask if you can share some of his lollipop or soda. We'll know whether you listened to this episode if you use the special phrase!

After we talk about "duck" and "suck," we discover there is another relevant word, used by an angry Feminist when addressing unvaccinated individuals. The Podcast Ninja (Luke) shared his favorite take-away from the Conference: tyranny happens incrementally, through hundreds of tiny compromises. Long story very short, THAT'S why we find our culture suddenly being bullied into compliance by Mama Bears who are PROUD to use emotional manipulation on Facebook.

Whoops, pause for a second, Pkarlgh! The Peaches needs to update the official outro, now that the FLF Conference is over. Now what do you think of the new one? (We especially hope you enjoy the contribution from 3-year-old Silas.)

Please send any comments or questions to [email protected] Follow the John Branyan channel on YouTube and watch the Starving Comics Quarantine Show LIVE every Sunday night at 7:00pm Eastern. (Comments left during the LIVE stream can be featured in the show!)

If you're not a Club Member in the Fight Laugh Feast Network already, what's wrong with you?! Sign up at flfnetwork.com, and you can get caught up on the talks that were given at the conference this weekend!