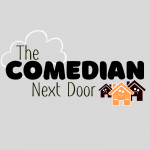 We're not at the kitchen table today…we're in front of our computer screens, video-chatting with our friend, Juan DeVevo. It takes us forever to introduce him and the topic–so please bear with us while we shoot the breeze.
Juan is a founding member and "Stage Left Guitar Player" for Casting Crowns. So, let's talk about worship music. (And don't forget to give us two things you LOVE every time you say something you "hate.")
What does John have against modern praise music? What would it take to win him over?
Also–what does this have to do with chicken nuggets?
We'll cover all of these things and much, much more! In fact, this is an EXTENDED EPISODE, which would have been even longer if The Peaches hadn't decided when to pull the plug…
You can find Juan's touring schedule at castingcrowns.com. Also–visit johnbranyan.com for details about VACAY WITH COMICS. Coming in July, 2023. We'll see you at the Fight Laugh Feast Conference October 6th-8th in Knoxville. (Flfnetwork.com for more information.)