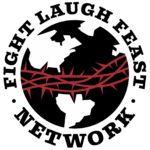 Every Tuesday, the Comedian Next Door is proud to publish BRANYAN BITS. These are bite-sized clips of John's stand-up performances. Today, John shares a great reason to pick up smoking. Then he gives you a perfect answer for the next time someone asks, "What's your favorite scientific discovery?" Plus–why are men's and women's bicycles built differently? All this and more, coming up!

Email your questions/comments for John and Peaches to [email protected]
Subscribe to the John Branyan channel on YouTube; watch the Starving Comics Quarantine Show LIVE every Sunday at 7:00pm EST.
Join us for Vacay with Comics this August! (Details at johnbranyan.com)
Become a Fight Laugh Feast club member for exclusive content.