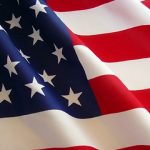 From time to time, it is appropriate for comedians to put something funny on their podcast, so the following is completely appropriate…

John tells you the name of the only town he might consider moving to.
What should you do when you see a distracted driver?
How can we be sure God has a sense of humor?
What's the Universal punchline?…
All this and more in today's Branyan Bit.

We can't be funny without you! To support John Branyan, become a member of the Comedy Clique. (Details at johnbranyan.com)
Follow John on MeWe, Gab, and YouTube.