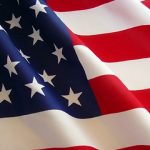 It's time for another "Branyan Bit." Has anyone else ever had an animal in the house that doesn't belong there?…besides a cat? John isn't a very outdoorsy person, but the Outdoors keep coming IN.
Take seven minutes and laugh with the Comedian Next Door.

Follow John on MeWe and Gab. (He also has a Facebook account, until he gets banned from there.)
You can watch John LIVE on the Starving Comics Quarantine Show, every Sunday at 7:00pm Eastern, on his YouTube Channel.
Visit johnbranyan.com to support John.
Become a Fight, Laugh, Feast Club Member to unlock more great content.