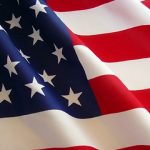 Every Tuesday, the Comedian Next Door publishes a sample of John's comedy, from one of his projects. (I mean, we never have before. But we'll start today!) In this clip, John takes you back to your childhood, fighting about Monopoly and trying to play Army Man with THAT KID in the neighborhood. (You know the one.)
Also, camping is awful, and John is really bad at it.

By the way, we're going camping with a bunch of comedian friends this August. Join us! (Details at johnbranyan.com)
Follow John Branyan on Gab, MeWe, and YouTube.
Join the Fight Laugh Feast Club for more great content!