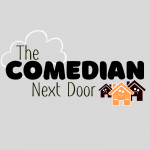 Every week, four Christian entertainers host a LIVE show on YouTube called the Starving Comics Quarantine Show. Tune in Sunday at 7:00pm Eastern and interact with John Branyan, Juan DeVevo, Brian Apprille, and John thomas Oaks!
Here's a sample of the mayhem you're missing.
On Today's episode: Hans Fiene (of Lutheran Satire fame) joins the crew to put on a puppet show. Yes, really!