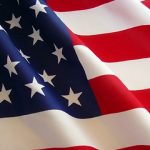 Hey, Neighbor Pkarlgh! We're kicking off with John's favorite kind of mail: the kind which says he's under-rated! (Email [email protected] to send us your glowing reviews.)

On today's "Good Grief" segment, the Peaches shares a sad/funny story about her Grandma with Alzheimer's. Laughter and pain are inextricably connected! Can we hold both of those feelings at the same time?
Next–the Peaches is in a whirl about a village in Africa which is supposedly functioning as a "Matriarchal Society." Western women want to smash the Patriarchy…. but would that really look any different than what we currently have in the United States? If Hilary Clinton wants to hand out made-up awards to women who are getting pregnant and intentionally raising their children without fathers, she could start a little closer to home!
Finally, we talk about sandwiches and frozen lasagnas and recapping some of the Facebook drama John dredged up during Pride month. (Sometimes people are Internet Trolls by accident, and we give you a handy trick to figure out whether you're dealing with a Troll or with a person who genuinely wants a conversation.)

If you don't want the answer to the question, Pkarlgh, don't ask it…

Follow The Comedian Next Door on Gab and MeWe. Visit johnbranyan.com and JOIN THE COMEDY CLIQUE to be part of our telegram group and interrupt our podcast recordings with funny pictures of food that looks like a creature from Alien.
Also: register for the Fight Laugh Feast conference on flfnetwork.com. See you there!