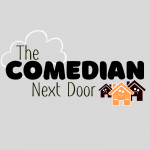 Last week, the Peaches said "If you really believe a thing, it will lead to action. And the main thing stopping people from ACTING on their beliefs is fear/uncertainty." But… Pkarlgh sent an email with a possible exception involving masks at work, so we need to unpack this a bit more.
Next: this entire winter has been full of health trials for the Comedian's family. We thought having COVID in December would be the peak. But–no. We just can't shake the sickness around here. This leads us to notice how different individuals tend to struggle with different symptoms more than others.
What's the connection between mind and body when you're suffering with both spiritual and physical symptoms? (Is it related to the different ways we're tempted to sin?)
Let's talk about people who suffer well. Do they get to the point they actually suffer LESS than people who fall into the suffering spiral? Some people suffer greatly with anxiety about being laughed at. John doesn't struggle with this.
Some people want control, and so they stop eating. Other people want control, so they eat too much. What does the Peaches think about this? She doesn't know!
Finally: Our culture is very relativistic. Most people don't know what they're doing or where they're going. Church leaders are torn because they believe they're supposed to offer some sort of direction and hope–but they don't know how.
Support John Branyan Comedy by visiting the website, johnbranyan.com and joining the Comedy Clique. You can email us at nextdoor.johnbranyan.com to be part of the show.