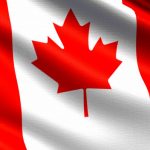 Join P Nate and Pootie as they are joined by Pastor Steve Richardson to discuss a recent article written by a Big Eva Canadian Pastor condemning (surprise, surprise) the faithful pastors gathering in defiance of covid lockdowns.
The three discuss the article and all it's common misguided arguments which include Romans 13, loving your neighbour and the cultural witness of the church. After discussing the article Nate and Steve discuss the bountiful harvest taking place right now… these open churches seem to be experiencing the revival we have been praying for for so long… and all the closed churches are missing it!
Join the rebellion by sharing and inviting your friends to like the content on facebook: facebook.com/rebelpodcast or by supporting us through patreon at patreon.com/reformedrebel
For all our Canadian listeners in Ontario, please try to join us on Sunday May 30th for a public worship service at Waterloo Square at 4:30pm. P Nate, along with Jacob Reaume, Aaron Rock and Michael Theissen will be leading the service as we worship God publicly allowing our worship to wage war against the forces of darkness!