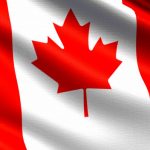 With P Nate and Pootie having a hard time resyncing schedules after some vacation, Nate invites Crossroad member Anthony Uyl to come in and record on a topic the two often find themselves chatting about: Spiritual Warfare.
Why is it that all the real-estate in Christian books, podcasts and teaching on the topic of spiritual warfare seems to be coming from the charismatic camp? Is there a reformed perspective on spiritual warfare?
P Nate and Anthony discuss, angels, demons, principalities and even… essential oils!
To support the show you can become a Fight Laugh Feast Club Member here: flfnetwork.com/membership/
You can also join the rebellion by sharing and inviting your friends to like the content on facebook: facebook.com/rebelpodcast or by supporting us through patreon at patreon.com/reformedrebel