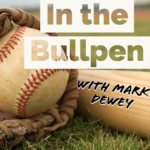 We all get calls that are expected and unexpected. Are you ready for both? 
This podcast is in loving memory of Tabitha Joy, my precious daughter (May 4, 2000 – May 29, 2020).
Register for our first annual Fight Laugh Feast Conference. We are bringing a mix of beer and Psalms, fellowship and food, and engaging speakers to Nashville October 1st through the 3rd, and hope to see you there. We will be wrapping up the conference with a full network show, with all your favorite hosts up on stage. Visit https://flfnetwork.com/coming-soon/ to register now. Early bird registration ends June 15th, so don't wait any longer. Also, all club members get $100 off registration, so if you are a club member, email us at [email protected] to get your discount code. See you in Nashville!
If you aren't a club member, go here to join the club: https://flfnetwork.com/membership/
Download our App: https://subsplash.com/fightlaughfeastnetwork/app