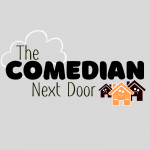 Welcome back to our much-less-jolly house, Neighbor Pkarlgh. We're undecorating, and we're talking about how to deal with disappointment or discontent. (PLEASE teach your kids to recognize and manage their feelings of disappointment. PLEASE!!!)
Later: John has been upsetting the pro-Abortion crowd. But the Peaches believes Christians/Pro-Lifers are making headway in the culture war.
Finally: Why are some people soooooo dumb? It's almost as if God doesn't like them very much.
Email [email protected] with your questions or comments. Follow John on Facebook, Gab, and YouTube. (Tune in every Sunday at 7:00pm to be part of his LIVE comedy show–the Starving Comics Quarantine Show.)