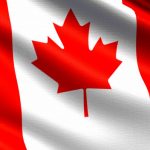 In this episode Dr. Aaron Rock discusses:
How did we come to a state of such confusion and insanity in our society.
What happens when a nation cancels God.
How cancel culture is affecting society, the seminary, and the church.
---
On the Leadership Now podcast we talk about the nuts & bolts of theology, church life, cultural issues, pastoral leadership, ethics and other relevant matters that will help you to lead better, now.
Dr. Aaron Rock is lead pastor of Harvest Bible Church in Windsor, Ontario, Canada.