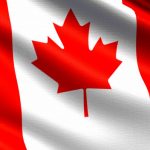 In this episode Dr. Aaron Rock discusses:
How believers often fall prey to the idea of moral neutrality.
The notion that sins are weighted differently in their punishment.
The various positions on the scale of moral sensitivity.
What big moral issues are particularly important to study right now.
Supplemental Resources 
1. What went wrong in Canada's Pandemic Response? A presentation by Lieutenant Colonel David Redman.
---
On the Leadership Now podcast we talk about the nuts & bolts of theology, church life, cultural issues, pastoral leadership, ethics and other relevant matters that will help you to lead better, now.
Dr. Aaron Rock is lead pastor of Harvest Bible Church in Windsor, Ontario, Canada.