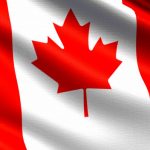 In this episode Dr. Aaron Rock explains what the social credit system is, how it is and may continue to be implemented in Canada, why it is dangerous, and what a biblical response to the underlying problems would look like.
Supplemental Resources
---
On the Leadership Now podcast we talk about the nuts & bolts of theology, church life, cultural issues, pastoral leadership, ethics and other relevant matters that will help you to lead better, now.
Dr. Aaron Rock is lead pastor of Harvest Bible Church in Windsor, Ontario, Canada.