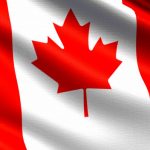 In this episode Dr. Aaron Rock discusses the need for Christians to discard the false dualism that separates spiritual life from political life and to see political engagement as part of our responsibility to stand up against injustice, speaking out for the betterment of society, the role of the church, etc. Some main areas of discussion are:
Some of the shifting realties in politics that necessitate that we become more engaged.
The "political" issues we need to be most concerned about today.
Things Christians/churches should not be doing politically.
---
On the Leadership Now podcast we talk about the nuts & bolts of theology, church life, cultural issues, pastoral leadership, ethics and other relevant matters that will help you to lead better, now.
Dr. Aaron Rock is lead pastor of Harvest Bible Church in Windsor, Ontario, Canada.