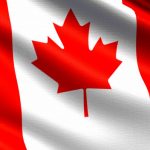 In this episode Dr. Aaron Rock discusses:
Why Christians can't avoid politics when politics make moral claims
What the "Indian Residential School System" was and lessons we can learn from this tragedy
The evolving situation in Ontario regarding the extension of emergency powers and why churches should be concerned
A message for pastors who have been compliant with government overreach
Supplemental Resources
You can now hear Leadership Now on CJXC Radio at 11 AM Tuesdays and rebroadcast at 11 PM Thursdays. https://cjxc.ca/
We are excited to partner with the Fight Laugh Feast Network to reach more listeners. Download the app here: https://subsplash.com/fightlaughfeastnetwork/app
Pursuit of Glory blog: https://pursuitofglory.org/
---
On the Leadership Now podcast we talk about the nuts & bolts of theology, church life, cultural issues, pastoral leadership, ethics and other relevant matters that will help you to lead better, now.
Dr. Aaron Rock is lead pastor of Harvest Bible Church in Windsor, Ontario, Canada.