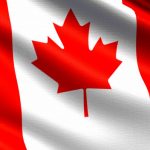 In this episode Dr. Aaron Rock discusses 12 alarming trends that supporters of lockdowns, mandatory vaccines, and masks need to account for including:
Government hypocrisy under lockdowns
Illegal medical coercion
Physician censorship
Mass gatherings permitted and more.
Supplemental Resources
---
On the Leadership Now podcast we talk about the nuts & bolts of theology, church life, cultural issues, pastoral leadership, ethics and other relevant matters that will help you to lead better, now.
Dr. Aaron Rock is lead pastor of Harvest Bible Church in Windsor, Ontario, Canada.