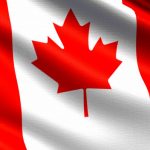 In this episode Dr. Aaron Rock reflects on 20 years of pastoral ministry in the same church. He discusses some of the personal lessons he has learned along with practical leadership advice that will help you lead better now.
Supplemental Resources
You can now hear Leadership Now on CJXC Radio at 11 AM Tuesdays and rebroadcast at 11 PM Thursdays. https://cjxc.ca/
We are excited to partner with the Fight Laugh Feast Network to reach more listeners. Download the app here: https://subsplash.com/fightlaughfeastnetwork/app
Pursuit of Glory blog: https://pursuitofglory.org/
---
On the Leadership Now podcast we talk about the nuts & bolts of theology, church life, cultural issues, pastoral leadership, ethics and other relevant matters that will help you to lead better, now.
Dr. Aaron Rock is lead pastor of Harvest Bible Church in Windsor, Ontario, Canada.