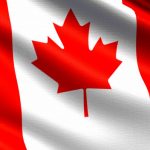 In this episode Dr. Aaron Rock discusses:
What the church is and how it differs from a simple gathering of believers.
The practical importance of church buildings and the church institute.
The benefits and deficits of home churches.
How churches can prepare for future persecution.
Supplemental Resources:
1. Live Not by Lies: A Manual for Christian Dissidents by Rod Dreher
2. A Week of Sacred Assembly: Praying & Fasting for our Nation 
---
On the Leadership Now podcast we talk about the nuts & bolts of theology, church life, cultural issues, pastoral leadership, ethics and other relevant matters that will help you to lead better, now.
Dr. Aaron Rock is lead pastor of Harvest Bible Church in Windsor, Ontario, Canada.