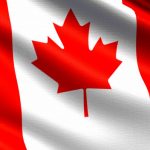 In this episode Dr. Aaron Rock discusses:
How he came to realize that churches taking money from the State is a dangerous thing.
The ways in which taking State funds may be unethical and lead to real, potential, or perceived compromise.
The history of the tax-exempt status of the church and how important it is.
An update on the imprisonment of another Canadian Pastor, Tim Stephens in Alberta.
Supplemental Resources
---
On the Leadership Now podcast we talk about the nuts & bolts of theology, church life, cultural issues, pastoral leadership, ethics and other relevant matters that will help you to lead better, now.
Dr. Aaron Rock is lead pastor of Harvest Bible Church in Windsor, Ontario, Canada.