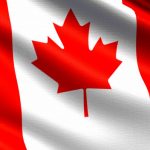 In this episode, Dr. Aaron Rock addresses race and nationhood from a biblical perspective. Specifically we discuss:
The importance of discussing racism and the danger of virtue-signaling.
Some key biblical considerations and cultural lies that we need to be aware of in this discussion.
How a secular worldview can taint the church's response.
Why the source of our identity is critical.
Supplemental Resources
1. https://christianconcern.com/ccpressreleases/victory-for-scottish-church-leaders-as-judge-rules-government-acted-unconstitutionally-when-criminalising-gathered-worship/
---
On the Leadership Now podcast we talk about the nuts & bolts of theology, church life, cultural issues, pastoral leadership, ethics and other relevant matters that will help you to lead better, now.
Dr. Aaron Rock is lead pastor of Harvest Bible Church in Windsor, Ontario, Canada.