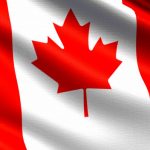 In this episode, Dr. Aaron Rock address Medical Assistance in Dying (M.A.I.D.) in light of the recent passing of Bill C-7 here in Canada which expands access to M.A.I.D. to those struggling with mental illness. Specifically we discuss:
What is M.A.I.D. and how did we get here.
The arguments for and against M.A.I.D.
Critical biblical considerations
Alternatives to M.A.I.D. and what Christians can do now that Bill C-7 is passed.
Supplemental Resources
1. The Association for Reformed Political Action (ARPA https://arpacanada.ca/) has many great resources dealing with euthanasia including their site "Care not Kill" https://carenotkill.ca/ 
2. Here is the article informing us of Pastor James Coates' release: https://www.jccf.ca/pastor-james-coates-to-be-released-from-jail-as-crown-withdraws-charges/ 
---
On the Leadership Now podcast we talk about the nuts & bolts of theology, church life, cultural issues, pastoral leadership, ethics and other relevant matters that will help you to lead better, now.
Dr. Aaron Rock is lead pastor of Harvest Bible Church in Windsor, Ontario, Canada.