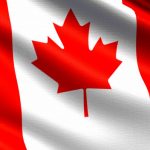 In this episode Dr. Aaron Rock discusses his recent article 25 Reasons to Ban Vaccine Passports including discussions about:
The government taking on the role of the physician
Bodily autonomy being denied
The legalization of discrimination
ICU capacities
The denial of parental authority and more.
Supplemental Resources
---
On the Leadership Now podcast we talk about the nuts & bolts of theology, church life, cultural issues, pastoral leadership, ethics and other relevant matters that will help you to lead better, now.
Dr. Aaron Rock is lead pastor of Harvest Bible Church in Windsor, Ontario, Canada.