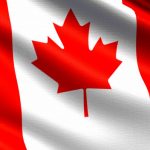 Ontario pulls the "Emergency Brake" and locks down for a 3rd time. How do we respond? In this episode we discuss:
The reality that we are in a spiritual war.
A tragic side-effect of senseless lockdowns.
How to overcome fear and re-integrate in church life.
Advice for churches that are not yet open.
How we minster to fearful people and share the Gospel during this time.
Supplemental Resources and News Articles
1. Harvest Windsor's stance on COVID-19 (https://harvestwindsor.ca/our-stance-on-covid-19/)
2. Liberty Coalition Canada list of churches gathering for Good Friday/Resurrection Sunday (https://www.libertycoalitioncanada.com/we-will-gather-easter-2021)
3. Ezra Institute Podcast (https://feedpress.me/eicc-podcast-for-cultural-reformation) 
---
On the Leadership Now podcast we talk about the nuts & bolts of theology, church life, cultural issues, pastoral leadership, ethics and other relevant matters that will help you to lead better, now.
Dr. Aaron Rock is lead pastor of Harvest Bible Church in Windsor, Ontario, Canada.