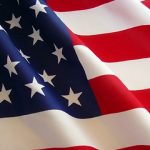 We start the episode playing a game with 10-year-old Cami and 7-year-old Collin you can try with your family in the car or waiting areas…
Then John/Dad/Grandpa reads a study that concludes women are "healthier" in churches with female leaders. He has some advice for people who want to laugh about that. Later, the Peaches brings up "Husbands are the heads, but wives are the necks." She shares the name of a preacher who agrees with the Bible that Jesus is the Gate…but he says Christians are the hinges who can prevent people from entering if we're not open enough. (LOL!)
Finally, we're not done talking about whether Sunday is the first day of the week! And the army gathering to die on that hill is getting larger.

Leave us a comment: [email protected]
What's it like to go on vacation with a bunch of comedians? Join us for Vacay with Comics! (Details at johnbranyan.com)
Follow John Branyan's YouTube channel and watch the Starving Comics Show, every Sunday at 7:00pm Eastern.
Become a Fight Laugh Feast club member for more great content!